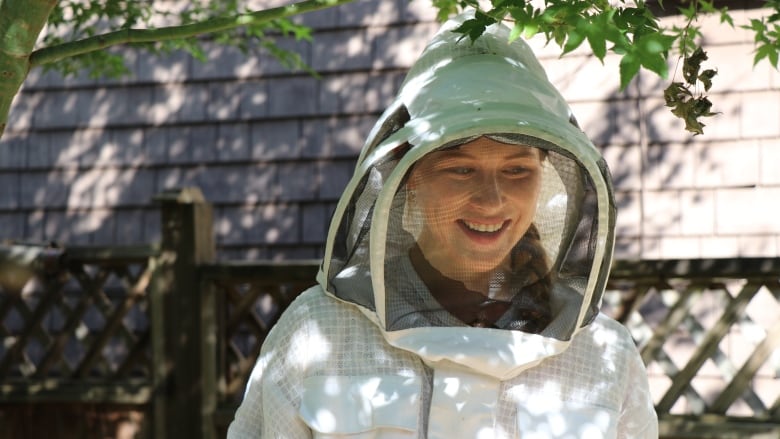 Urban Backyard Beekeeping On The Rise And Many Of The Newcomers Are Millenials
Thousands of pollinators are at risk of extinction. Now, some cities are modifying bylaws to encourage residents to take up backyard beekeeping.
And it's working. 
In Greater Vancouver, beekeeping schools are reporting increases of 50 per cent or more in beginner enrolment over the last 10 years. And master beekeepers say a growing number of those novice beekeepers are millennials.  
"We have seen a huge increase in the popularity of beekeeping," said Paul van Westendop, an apiculture specialist for the province of B.C., which tracks urban beekeeping numbers through a mandatory registration system. 
B.C. Bee Supply in Burnaby, which teaches introductory courses, reported a 39 per cent growth in enrolment in 2019 from the year before. Twenty-five per cent of new attendees are millennials, an unusually high number, according to owner Winston Wong. 
In 2010, B.C. reported 42,000 colonies throughout the province. As of 2018, there are more than 52,000 colonies, for both hobbyists and those looking to make a profit. 
Pollination is important because it leads to the production of fruits that humans eat, as well as seeds that, in turn, create more plants.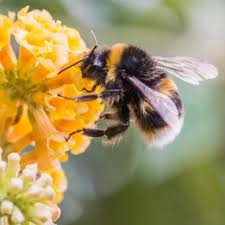 Eight wild bee species are listed on Canada's species at risk registry. Some of those species have lost 50 per cent of their total population. 
"We are currently inundated, and rightfully so, with the threat of of environmental degradation and the loss of biodiversity. We have taken nature for granted for far too long," said van Westendop.
Van Westendop says backyard beekeepers, if doing the job carefully and with proper training, are making a tangible difference. 
Jonathan Jakes, sales and operations manager at Urban Bee Supplies in Delta, B.C., which offers beekeeping training courses, says in 2012 the company had 14 students. In 2018, it had 104.
What Bees Need
Brian Campbell, master beekeeper at Blessed Bee Apiary and Bee SchooI in Vancouver, says newbie beekeepers should be aware that they're taking on a great responsibility, not just a trendy hobby. 
"A poor beekeeper could easily unintentionally kill or allow their bees to die. Take a class. Don't just run out and buy honeybees. Invest, because you need a lot of skill," Campbell said.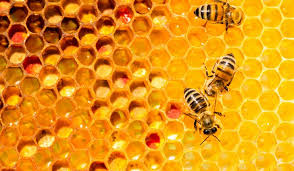 Why We Bee-Keep
Kelly Davies, a 28-year-old Vancouver resident, got into beekeeping four years ago because she wanted to learn more about where her food comes from. 
"It's definitely a trend right now. I think it's a good thing ... but could be a bad thing, especially if people are beekeeping but aren't aware of our native pollinators and how honeybees sometimes might compete with our native pollinators."
She says urban beekeepers should explore the diversity of bees when growing colonies, because different bees pollinate different flowers. 
Davies took courses at Urban Bee Supply, and two weeks later had her first bee colony up and running. Now, she runs community workshops on beekeeping as part of a Greener City grant project through the City of Vancouver. 
Davies keeps her bee colonies in the backyard of her workplace, Arbutus Coffee in Vancouver's Kitsilano neighbourhood.
"The reason I have the bees is for the pollination services that they provide to the neighborhood, while also using them to promote the importance of pollinators in the community," she said. 
Thirty-one-year-old Vancouver resident Garrett Kean has been keeping honeybees for seven years. He began strictly out of scientific curiosity, beginning with four colonies. Kean has had as many as 25 colonies at one time. 
"When I first started doing it, I was really just interested in the beekeeping side of things, and honey was just a nice byproduct," Kean said.
"For me, it was just this hobby that spun out of control ... I think about it a little like learning to play an instrument. You can start to learn to play piano and every single year, you can add on knowledge and that's what beekeeping has been like for me."
Source:
https://www.cbc.ca/news/canada/british-columbia/urban-backyard-beekeeping-on-the-rise-and-millennials-are-catching-on-fast-1.5273421
As a Vancouver Realtor, I am naturally interested in sharing what I learn about what matters to Vancouver residents you, buyers, sellers, and my fellow Vancouver Real Estate Agents.  To stay informed:
Continue to visit my web site www.JenniferChuRealtor.com
Follow and Like https://www.facebook.com/jenniferchurealtor 
Follow @jenniferchurealtor

這是溫哥華後院的所有嗡嗡聲

成千上萬的傳粉媒介面臨滅絕的危險。現在,一些城市正在修改章程,以鼓勵居民進行後院養蜂。

它正在發揮作用。

在大溫哥華地區,養蜂學校報告在過去10年中初學者入學人數增加了50%或更多。養蜂人說,越來越多的新手養蜂人都是千禧一代。

"我們看到了養蜂業普及程度的大幅提升,"該公司的養蜂專家Paul van Westendop表示,該公司通過強制登記系統追踪城市養蜂數量。

公元前Burnaby的Bee Supply教授入門課程,2019年的入學人數比去年增加了39%。業主Winston Wong表示,25%的新參與者是千禧一代,這是一個異常高的數字。

2010年,B.C。據報導全省有42,000個殖民地。截至2018年,有超過52,000個殖民地,既有業餘愛好者也有尋求盈利的人。

授粉很重要,因為它會導致人類食用的水果的產生,以及種子,從而產生更多的植物。

加拿大的風險登記物種中列出了8種野生蜜蜂。其中一些物種的總人口減少了50%。

"我們目前被淹沒,理所當然,因為環境惡化和生物多樣性喪失的威脅。我們已經把自然視為理所當然的長期,"van Westendop說。

Van Westendop說,後院的養蜂人如果仔細地進行適當的培訓,就會產生切實的影響。

提供養蜂培訓課程的達美公司Urban Bee Supplies的銷售和運營經理Jonathan Jakes說,2012年該公司有14名學生。 2018年,它有104個。

蜜蜂需要什麼

Bindssed Bee Apiary的主持人養蜂人Brian Campbell和溫哥華的Bee SchooI表示,新手養蜂人應該意識到他們承擔著巨大的責任,而不僅僅是一個時髦的愛好。

"一個可憐的養蜂人很容易無意中殺死或讓他們的蜜蜂死去。上課。不要只是跑出去買蜜蜂。投資,因為你需要很多技能,"坎貝爾說。

為什麼我們蜜蜂保持

28歲的溫哥華居民凱莉戴維斯四年前進入養蜂業,因為她想了解更多關於她的食物來源的信息。

"這絕對是一種趨勢。我認為這是一件好事......但可能是一件壞事,特別是如果人們養蜂但卻不知道我們的本土傳粉媒介以及蜜蜂有時如何與我們的本土傳粉者競爭。"

她說,城市養蜂人在種植殖民地時應該探索蜜蜂的多樣性,因為不同的蜜蜂會為不同的花授粉。

戴維斯參加了Urban Bee Supply的課程,兩週後她的第一個蜂群開始運轉。現在,她通過溫哥華市舉辦了關於養蜂的社區研討會,作為綠城資助項目的一部分。

戴維斯將她的蜂群留在溫哥華基斯蘭奴附近的Arbutus Coffee工作場所的後院。

"我有蜜蜂的原因是它們為社區提供的授粉服務,同時也用它們來宣傳傳粉媒介在社區中的重要性,"她說。

三十一歲的溫哥華居民加勒特基恩已經養了七年蜜蜂。他從嚴格的科學好奇開始,從四個殖民地開始。基恩一次有多達25個殖民地。

"當我第一次開始這樣做時,我真的只對養蜂方面感興趣,蜂蜜只是一種很好的副產品,"基恩說。

"對我來說,只是這個愛好失去控制......我覺得它有點像學習演奏樂器。你可以開始學習彈鋼琴,每一年,你可以增加知識,這是養蜂對我來說是什麼樣的。"

作為一名溫哥華房地產經紀人,我自然有興趣與溫哥華居民,買家,賣家和溫哥華房地產經紀人一起分享我所了解的重要事項。 隨時了解情況:

繼續訪問我的網站www.JenniferChuRealtor.com

關注和喜歡https://www.facebook.com/jenniferchurealtor

關注@jenniferchurealtor

Tout est dans le buzz dans les arrière-cours de Vancouver

Des milliers de pollinisateurs risquent l'extinction. À présent, certaines villes modifient leurs règlements pour encourager les résidents à se lancer dans l'apiculture de jardin.

Et ça marche.

Dans la région métropolitaine de Vancouver, les écoles d'apiculture ont enregistré une augmentation de 50% ou plus du nombre de nouveaux inscrits au cours des 10 dernières années. Et les maîtres apiculteurs disent qu'un nombre croissant de ces apiculteurs novices sont des millénaires.

"Nous avons constaté une augmentation considérable de la popularité de l'apiculture", a déclaré Paul van Westendop, spécialiste de l'apiculture pour la province de Colombie-Britannique, qui suit le nombre d'apiculteurs urbains grâce à un système d'enregistrement obligatoire.

AVANT JC. Bee Supply à Burnaby, qui dispense des cours d'initiation, a enregistré une croissance de 39% des inscriptions en 2019 par rapport à l'année précédente. Vingt-cinq pour cent des nouveaux participants sont des millénaires, un nombre inhabituellement élevé, selon le propriétaire, Winston Wong.

En 2010, B.C. signalé 42 000 colonies à travers la province. En 2018, il y avait plus de 52 000 colonies, tant pour les amateurs que pour ceux qui cherchent à faire un profit.

La pollinisation est importante car elle conduit à la production de fruits que mangent les humains, ainsi que de graines qui, à leur tour, créent plus de plantes.

Huit espèces d'abeilles sauvages sont inscrites au registre des espèces en péril du Canada. Certaines de ces espèces ont perdu 50% de leur population totale.

"Nous sommes actuellement inondés, à juste titre, par la menace de dégradation de l'environnement et de perte de biodiversité. Nous prenons la nature pour acquise depuis trop longtemps", a déclaré van Westendop.

Van Westendop dit que les apiculteurs de basse-cour, s'ils font le travail avec soin et avec une formation adéquate, font une différence tangible.

Selon Jonathan Jakes, responsable des ventes et des opérations chez Urban Bee Supplies à Delta, en Colombie-Britannique, qui propose des cours de formation en apiculture, la société comptait 14 étudiants. En 2018, il en avait 104.

Ce dont les abeilles ont besoin

Brian Campbell, maître apiculteur chez Blessed Bee Apiary et Bee SchooI à Vancouver, a déclaré que les apiculteurs débutants devraient être conscients qu'ils assument une grande responsabilité, et pas seulement un passe-temps à la mode.

"Un pauvre apiculteur pourrait facilement tuer ou laisser ses abeilles mourir par inadvertance. Prenez un cours. Ne vous contentez pas d'acheter des abeilles. Dépensez-vous, car vous avez besoin de beaucoup de compétences", a déclaré Campbell.

Pourquoi nous garder

Kelly Davies, une résidente de Vancouver âgée de 28 ans, s'est initiée à l'apiculture il y a quatre ans parce qu'elle voulait en savoir plus sur la provenance de sa nourriture.

"C'est définitivement une tendance en ce moment. Je pense que c'est une bonne chose ... mais pourrait être une mauvaise chose, surtout si les gens sont apiculteurs mais ne sont pas au courant de nos pollinisateurs indigènes et de la manière dont les abeilles domestiques peuvent parfois rivaliser avec nos pollinisateurs indigènes."

Elle dit que les apiculteurs urbains devraient explorer la diversité des abeilles lors de la croissance de colonies, car différentes abeilles pollinisent différentes fleurs.

Davies suivit des cours à Urban Bee Supply et deux semaines plus tard, sa première colonie d'abeilles était opérationnelle. Elle anime maintenant des ateliers communautaires sur l'apiculture dans le cadre d'un projet de subvention de la ville verte à travers la ville de Vancouver.

Davies maintient ses colonies d'abeilles dans le jardin de son lieu de travail, Arbutus Coffee, dans le quartier de Kitsilano à Vancouver.

"J'ai des abeilles pour les services de pollinisation qu'elles fournissent au quartier, tout en les utilisant également pour promouvoir l'importance des pollinisateurs dans la communauté", a-t-elle déclaré.

Garrett Kean, un résidant de Vancouver âgé de 31 ans, élève des abeilles depuis 7 ans. Il a commencé strictement par curiosité scientifique, en commençant par quatre colonies. Kean a eu jusqu'à 25 colonies à la fois.

"Quand j'ai commencé à le faire, je m'intéressais vraiment à l'apiculture, et le miel était simplement un sous-produit intéressant", a déclaré Kean.

"Pour moi, c'était juste un passe-temps qui échappait à tout contrôle ... J'y pense un peu comme apprendre à jouer d'un instrument. Vous pouvez commencer à apprendre à jouer du piano et chaque année, vous pouvez ajouter des connaissances et c'est ce que l'apiculture a été pour moi. "

La source:
https://www.cbc.ca/news/canada/british-columbia/urban-backyard-beekeeping-on-the-rise-and-millennials-are-catching-on-fast-1.5273421

En tant qu'agent immobilier à Vancouver, je suis naturellement intéressé à partager ce que j'ai appris sur ce qui compte pour les résidents de Vancouver, vous-mêmes, acheteurs, vendeurs et mes autres agents immobiliers de Vancouver. Pour rester informé:

Continuer à visiter mon site Web www.JenniferChuRealtor.com

Suivez et aimez https://www.facebook.com/jenniferchurealtor

Suivez @jenniferchurealtor