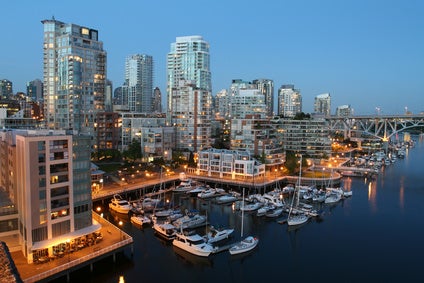 Invest in Vancouver Real Estate.
Now Is The Time To Buy Vancouver Properties For Rental.
The current and long term forecast in the rental market anticipates continued high demand from tenants.
The regional population in Vancouver continues to grow by about 40,000-50,000 people per year. Coupled with the high cost of home ownership in the Vancouver real estate market, owning a home in Vancouver is becoming increasingly further out of reach for many Vancouver residents.
While renting remains the best option for many Vancouver residents, the rental market too is competitive. The rental home vacancy rate remains under one per cent in many parts of Vancouver.
Call or email me to start a conversation about purchasing a Vancouver condo to make or expand your stake in the historically and forecasted robust Vancouver Real Estate Market.
Visit www.JenniferChuRealtor.com daily
Follow and Like https://www.facebook.com/jenniferchurealtor
Follow and Like Posts @JenniferChuRealtor
投資溫哥華房地產
現在是購買溫哥華房產出租的時候了
租賃市場的當前和長期預測預計租戶需求持續高漲。
溫哥華的區域人口每年繼續增長約40,000-50,000人。 再加上溫哥華房地產市場的高房屋擁有成本,在溫哥華擁有一個住宅對許多溫哥華居民來說越來越遙不可及。
雖然租賃仍然是許多溫哥華居民的最佳選擇,但租賃市場也具有競爭力。 溫哥華許多地區的出租房屋空置率仍低於1%。
打電話或發電子郵件給我開始談論購買溫哥華公寓,以擴大您在歷史和預測的強大的溫哥華房地產市場的股份。
每日訪問www.JenniferChuRealtor.com
關注和喜歡https://www.facebook.com/jenniferchurealtor
關注和喜歡帖子@JenniferChuRealtor
Investir dans l'immobilier à Vancouver: le moment est venu d'acheter des propriétés à louer à Vancouver
Les prévisions actuelles et à long terme sur le marché locatif prévoient une demande toujours forte des locataires.
La population régionale à Vancouver continue de croître d'environ 40 000 à 50 000 personnes par an. Couplé au coût élevé de la propriété sur le marché immobilier de Vancouver, la possession d'une maison à Vancouver devient de plus en plus difficile à atteindre pour de nombreux résidents de Vancouver.
Bien que la location reste la meilleure option pour de nombreux habitants de Vancouver, le marché locatif est également concurrentiel. Le taux d'inoccupation des logements locatifs reste inférieur à 1% dans de nombreuses régions de Vancouver.
Appelez-moi ou envoyez-moi un courriel pour entamer une conversation sur l'achat d'un condo à Vancouver afin de faire fructifier ou d'accroître votre participation dans le marché immobilier historique de Vancouver, qui est robuste et historiquement prévu.
Visitez www.JenniferChuRealtor.com tous les jours
Suivez et aimez https://www.facebook.com/jenniferchurealtor
Suivez et aimez les articles @JenniferChuRealtor